หมวดหมู่ : หนังดราม่า
เรื่องย่อ : For the Broken Hearted ฝากรักไว้ ในแกลเลอรี่ (2018) [ พากย์ไทย ]


ชื่อภาพยนตร์ : For the Broken Hearted ฝากรักไว้ ในแกลเลอรี่
แนว/ประเภท : Drama
ผู้กำกับภาพยนตร์ : Digo Ricio
บทภาพยนตร์ : Marcelo Santos III, Rinka Sycip
นักแสดง : Yassi Pressman, Sam Concepcion, Marco Gumabao
วันที่ออกฉาย : 3 October 2018


เมื่อเรื่องราวความสัมพันธ์ระหว่างความรักจะต้องจบลงใน เมื่อคู่หูสุดโรแมนติกนำทางความสุขความสูญเสียความล้มเหลวและความรู้สึกในขณะที่พยายามทำให้ความสุขคงอยู่
IMDB : tt9074344
คะแนน : 6.8
รับชม : 1326 ครั้ง
เล่น : 361 ครั้ง
Perky Jackie met school jock RJ when he returned her ID that she left behind in the FX they were both riding on the way home. Devastated Kath met mysterious Dan while they were both crying for the loss of an ex while sharing a table in a roadside ramen eatery. Shy and aloof Alex met gregarious Shalee when she playfully took a surprise photograph of him in the school corridor. Their tales of love began so fortuitously but, as the title clearly told us, all three of them will wind up with a broken heart.
The young actors in the cast were all in the zone with their roles. Shy Carlos played Jackie, a girl who loved to the extreme. We definitely feel her unflappable enthusiasm whenever she was with her boyfriend. Marco Gumabao played RJ whose youth and immaturity made him unprepared to receive too much love. Of all the characters, it was RJ's motivation which was the least clear, as his action came from seemingly out of nowhere.
Louise de los Reyes as Kath was an unconventional beauty with her dreds, symbolizing her free adventurous spirit. Her boyfriend wanted space, and she felt she had no choice but to give it, even without fully understanding why he was asking for it. Yassi Pressman as Shalee was so effervescent, lively and lovable, a total departure from the TV role for which most people knew her from. We also fall in love with her so badly which made her character's fate all the her more painful.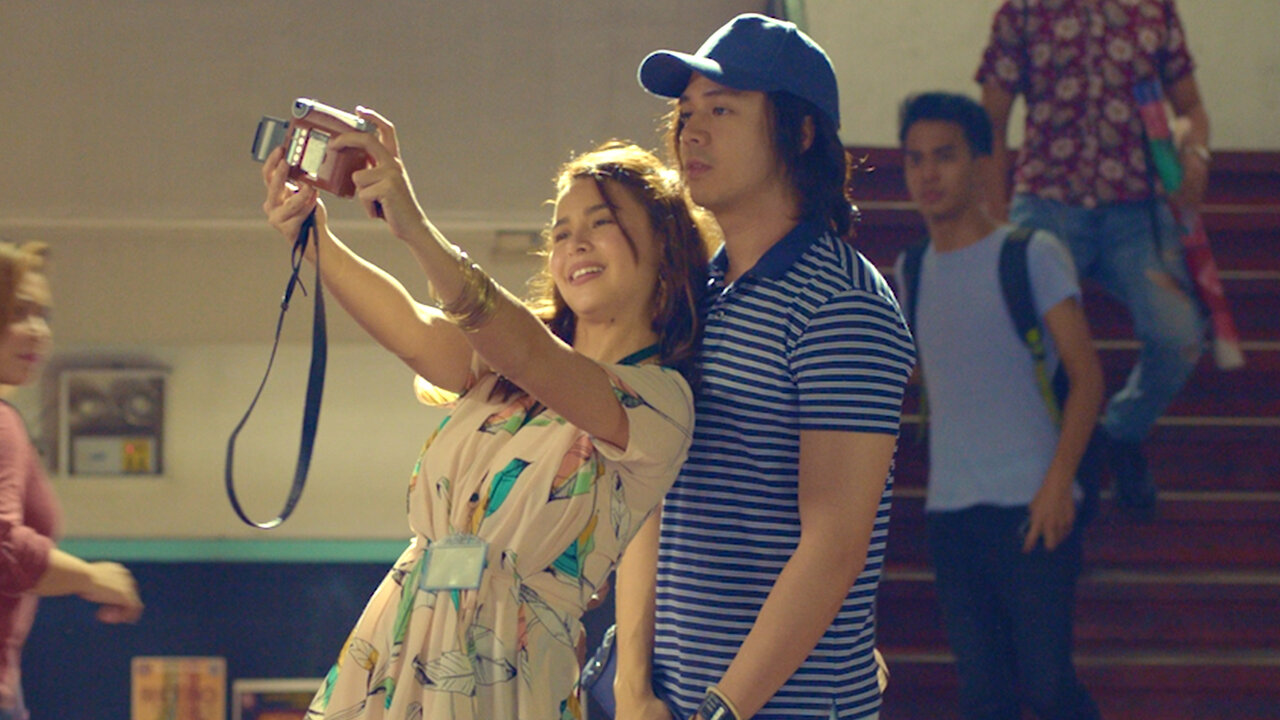 Sam Concepcion played the one character with two distinct personalities, both of which he was able to pull off. As Dan, he was a confident ladies man who knew exactly how to make a girl fel special. Dan was a sweet talker, well-groomed and well-dressed. As Alex, he was a reclusive introvert who only kept to himself the whole day, in school and at home. Alex was socially awkward, unkempt and had no fashion sense. You simply have to watch the film to find out how one became the other.
First-time screenplay writer Rinka Romero Sycip developed a beautifully affecting script based on the best-selling novel of the same title written by Marcelo Santos III. Santos was also the author of another best-seller entitled "Para sa mga Hopeless Romantic" which had also been adapted into a feature film by Andoy Ranay back in 2015, starring Nadine Lustre, James Reid, Julia Barretto, Inigo Pascual and Shy Carlos also as Jackie, the same character she played in this new film.
Digo Ricio had been a production designer in many indie films and television shows for the past 10 years. Recently, he had directed some episodes of a drama series on TV, but this was his debut as a feature film director. I have to commend and congratulate him for an auspicious debut. Even if the mood of the film was obviously downcast, Ricio was able to tell the stories in a most vibrant innovative manner, pleasantly surprising us at every turn.
There were daydream musical scenes to show the excitement of a girl about to meet the boy of her dreams. There was a fantasy astronaut scene to show how the boy was finally coming out of his shell because of love. There was a character who compared her lost love to the scenario in a video game. There was a scene of a lonely character speaking to his own talking ceiling. There was a flipbook-like series of photos imaginatively used to tell a critically dramatic scene.
You may have heard the same stories before, but surely you have not seen them told like how Ricio told them.