หมวดหมู่ : หนัง Netflix , หนังครอบครัว , หนังโรแมนติก , หนังเกี่ยวกับดนตรี
เรื่องย่อ : DJ Cinderella ดีเจซินเดอร์เรลล่า (2019) พากย์ไทย บรรยายไทย


ชื่อภาพยนตร์ : DJ Cinderella ดีเจซินเดอร์เรลล่า
แนว/ประเภท : Family, Music, Romance
ผู้กำกับภาพยนตร์ : Bruno Garotti, Anita Barbosa
บทภาพยนตร์ : Bruno Garotti, Flávia Lins e Silva
นักแสดง : Maisa Silva, Filipe Bragança, Fernanda Paes Leme
วันที่ออกฉาย : 28 February 2019
ดีเจสาวน้อยผู้พกความมั่นใจเกินร้อยและพลาดหวังจากความรักมามุ่งมั่นที่จะเลือกทางเดินของตัวเอง จนกระทั่งนักร้องหนุ่มเพลงป๊อปขวัญใจสาวๆ มาหลงเสน่ห์ที่น่าค้นหาในตัวเธอ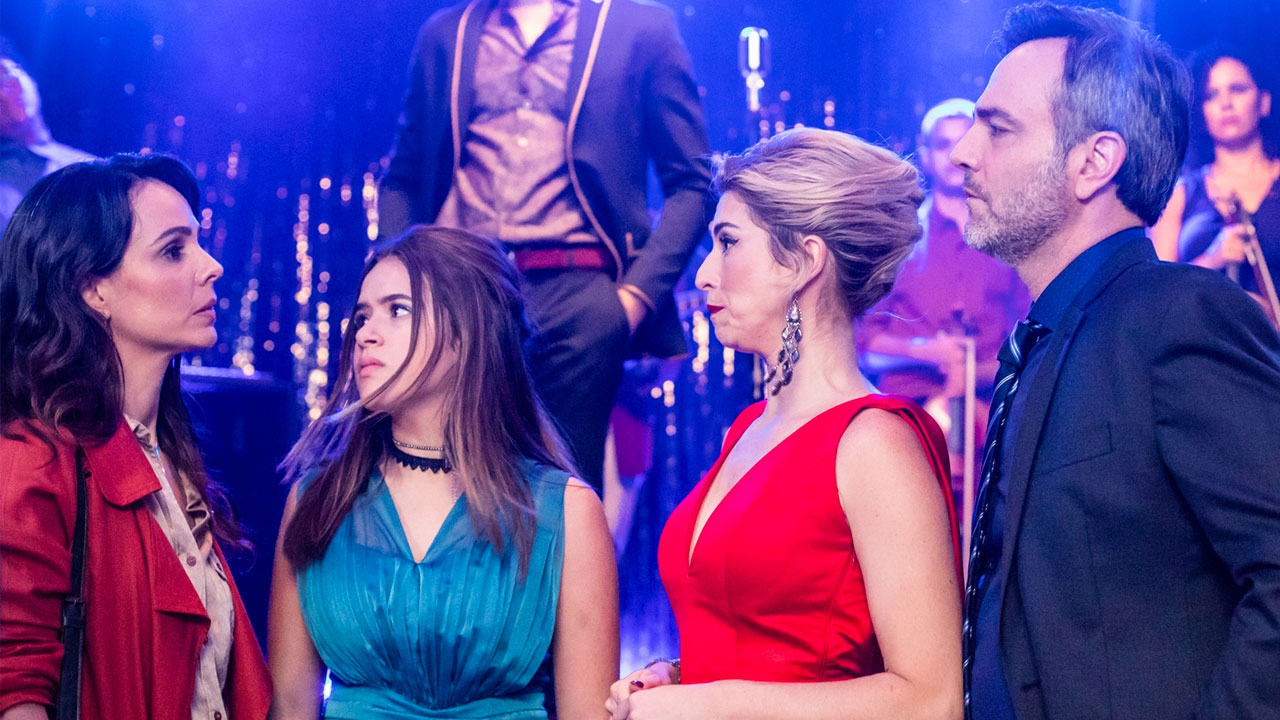 IMDB : tt8716800
คะแนน : 4.5
รับชม : 3031 ครั้ง
เล่น : 1029 ครั้ง
DJ Cinderella follows high-school student Cintia who aspires to be a DJ. After her parents split, she stops believing in love. However, a famous singer, Freddy Prince, falls in love with her and her DJ-ing skills, and tries to find her by any means.
It's 2020. Hilary Duff's A Cinderella Story came out in 2004. Since then, there have been innumerable films with the same theme, and even similarly named. We had Another Cinderella Story with Selena Gomez – which wasn't the worst. And as time progressed, our Cinderellas wanted to do other things as well. The first movie's Cinderella was a high-school student – nothing more, nothing less. Another Cinderella Story featured our Cinderella as a dancer. In this is one, she's a DJ.
I am tired of movies trying to portray the lives of filthy rich teenagers, who have no regard for anyone else on the planet, as "difficult". When you have everything handed to you on a silver plate, your life is hardly difficult. DJ Cinderella is no different. The most that these kids go through is a mild inconvenience, if you can say that.
Everyone in this movie is pretentious, annoying, and you don't, literally, root for anyone. It's difficult to sit through 2 hours of a movie when there's nothing really at stake. It's just a bunch of spoilt kids crying over a guy. There are no real problems as such. No one has to work, no one studies because they already have the perfect grade. People just want a boy. And standing in this year, in these circumstances, that's not a very nice thing for kids to be exposed to.
Another very concerning part of DJ Cinderella is that the step-mother, Patricia, constantly fat-shaming her own daughter. The movie also does a terrible job of showing self-respect. Everyone just fawns over others who treat them like absolute crap. It's also alarming that a girl literally jumps on a guy and forcefully kisses him without any consequences whatsoever. It is addressed once, and that too to ask if it was a really bad kiss. That's sexual assault, it doesn't matter if it's good or bad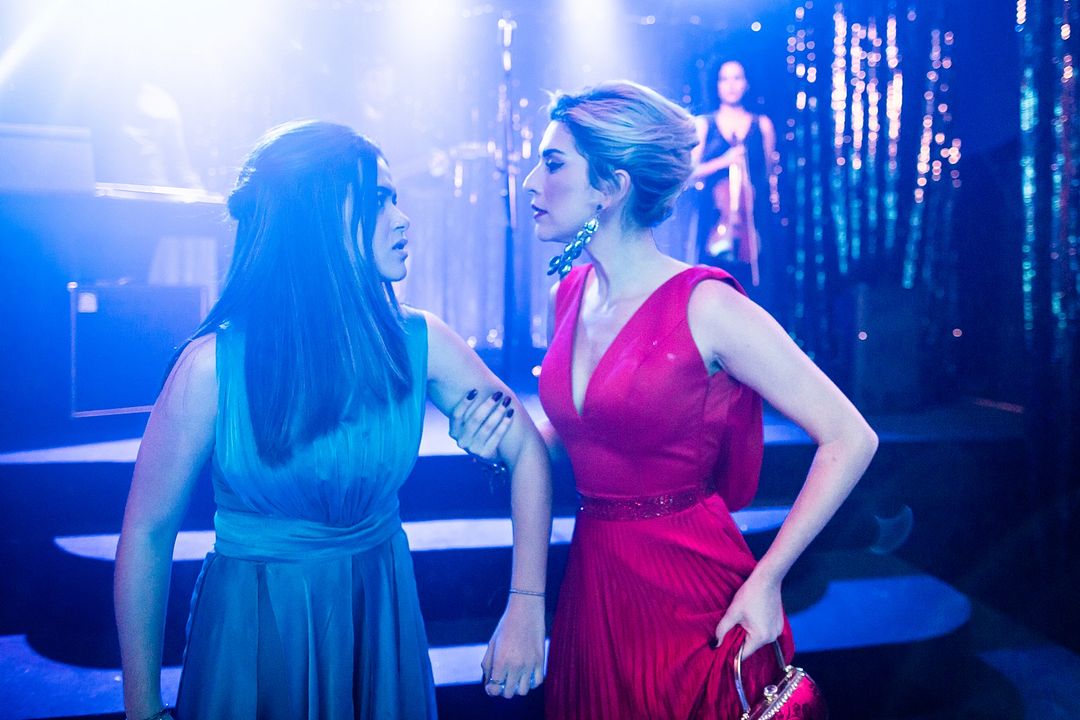 I also didn't understand why Cintia took so much shit from her terrible, cheating father when her mother is there. She might be in a different country, but she's not dead. How is it possible that so many "problems" crop up? Why don't people talk to others who can protect them? It's a recurring theme in these movies. People just want to keep quiet and keep their problems to themselves, lest they get solved easily.
It is also a recurring theme that one of the divorced parents won't listen to their child, whom they clearly love, and would rather listen to the step-mother. I mean, I get it, they love them. But it's 2020, people aren't stupid. It's usually expected from people, especially extremely adult parents, to listen to both sides of the story. However, that is never the case in such movies. I don't get it.
There are better Cinderella movies out there. If you want a dose from childhood, probably watch A Cinderella Story. It has real problems. Although it's also about girl falls for boy and yada yada, alteast Duff's character was real, and portrayed some real problems like school, studies, work and living with terrible step-parents.
DJ Cinderella is a pretentious movie featuring privileged people who have nothing better to do. And the things it shows isn't appropriate for children to be exposed to. We should probably leave these things tropes in this, and hope they don't follow us in the next.