หมวดหมู่ : หนังดราม่า
เรื่องย่อ : Low Tide ข้ามน้ำฉกขุมทรัพย์ (2012) บรรยายไทย


ชื่อภาพยนตร์ : Low Tide ข้ามน้ำฉกขุมทรัพย์
แนว/ประเภท : Drama
ผู้กำกับภาพยนตร์ : Roberto Minervini
บทภาพยนตร์ : Roberto Minervini
นักแสดง : Daniel Blanchard, Melissa McKinney, Vernon Wilbanks
วันที่ออกฉาย : 2 September 2012
เด็กชายอายุ 12 ปีและแม่เดี่ยวของเขาใช้ชีวิตคู่ขนาน เด็กชายใช้เวลาอยู่ตามลำพังขณะที่แม่ทำงานและออกไปเที่ยวกับเพื่อน ความเหงาของเด็กชายเป็นทั้งแหล่งแห่งอิสรภาพและสาเหตุของความเศร้าโศก การสำรวจของเขาทำให้เกิดความแตกต่างที่มืดสนิทระหว่างกฎของสังคมและกฎของธรรมชาติ และอีกไม่นานความสมดุลที่ละเอียดอ่อนของโลกภายในของเขาก็จะถูกทำลายโดยเหตุการณ์ที่ไม่คาดฝัน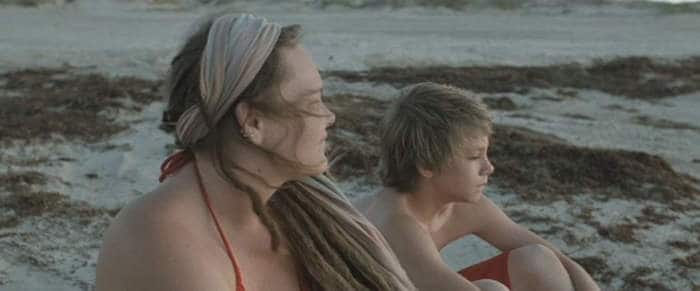 IMDB : tt2221490
คะแนน : 6.7
รับชม : 799 ครั้ง
เล่น : 154 ครั้ง
Solitude is the main theme, protagonist and villain in Roberto Minervini's film. A young boy goes through life alone, coming of age with nobody around, discovering how the world works instinctively and through experience, and learning to get by out of pure necessity. Loneliness, sadness, a sense of abandonment in this boy's eyes and surroundings to match his sombre gaze. The Boy will clean the house, put the washing on, make his own dinner, bring ice for the fridge, tuck his mum in at night, switch her music and lights off. Animals are the only creatures that will play with him and acknowledge his presence, and for this, he seems to have a special place in his heart for every single one of them — even snakes. His interaction and relationship with animals is beautiful and brings warmth to an otherwise cold and impossibly lonely existence.
Low Tide (2012) by Roberto Minervini - Unsung FilmsThere is no love to be found in Low Tide. Minervini's film is cold even though set in the desert heat, and harsh despite the fact that its main character (played by Daniel Blanchard) is gentle and soft, delicate in his movements and kind, no matter what. The neglect and abuse he has had and continues to suffer are infuriating, but they are subtle too. His mother is never hostile or aggressive, she's just non-existent. She's never present nor curious in the slightest about her son. He is there, somewhere, but she barely notices. He speaks to her, and she sometimes replies, but it seems as though she feels she owes him nothing — dedicating her time and attention to people that entertain her more. Her presence is selfish and heartless, with entire scenes of the two characters together and not one word being spoken.
The Boy only has himself to play with, and so he will go on long walks, he will make his own swimming pool to splash around in and escape the heat, he'll jump on his mattress and laugh out loud. There are moments where he seems to be having some kind of fun, but they never come easy. He goes out of his way to keep himself busy and entertained, refusing to let go and surrender to his solitude. The actor, , is genius in the way he brings all this to the table. He's entirely natural and maintains a gaze throughout the film that speaks volumes. He always looks a little angry but subdued too, dispirited but maintaining some level of energy for play, some love for the world around him which is disappointing him to no end.
Low Tide (2012) by Roberto Minervini - Unsung FilmsMinervini chooses to show rather than tell. Low Tide has very little dialogue and its pace is passive, its atmosphere deserted and its people empty. There is so much to be said, but nothing is ever spoken. There is no confrontation, despite its protagonist experiencing a great deal. The two characters never let anything out, never ask, never fight, never explode or cry. They are both tired, but neither knows what the other is going through. They are in desperate need of love, but keep looking for it elsewhere. When The Boy loses all hope, his mother comes out of her selfish lethargy and she sees her son for the very first time. How long is this going to last though? How real and how permanent is the realisation of this mother's crime?
Low Tide (2012) by Roberto Minervini - Unsung FilmsLow Tide is a very difficult film — one that has you feeling heavy and suffocating. It doesn't distract or lighten up the tone at any point, the rhythm is so leisurely that everything is felt to its core. Nothing is shrugged off and no moment hurts less — the filmmaker makes sure we experience everything fully, just like his main character does. It's not pleasant, but it's effective, and Minervini gets his message across loud and clear. The aggression and abuse is quiet, but deafening— and Minervini's static shots and long, slow-paced sequences focusing on The Boy's face and movements are brutal.